Josh Withers + The Rebel's Guide
About Josh Withers
My name is Josh and all I ever wanted to do was to shine a spotlight on you when you get married. Not that awkward "please clap" kind of spotlight that we all love to hate. But instead, an authentic and loving spotlight, just a simple moment where I say "how good is this" and everyone nods agreeably.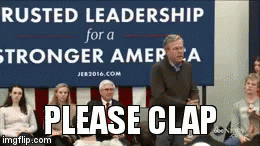 It turns out that when you start showing up at more than a few weddings it takes away from your regular radio show job, and starts eating into your free time with your wife, so eventually you realise you have to build a business out of this so you can stay married and fed.
From the humble beginnings of starting a marriage celerbancy practice, one of the first celebrants in Australia to go full-time and all-in as a marriage celebrant, we went on to found Australia's most popular elopement company, The Elopement Collective, and with my friend Sarah Aird I co-founded the Celebrant Institute, Australia's leading professional development body for celebrants.
About The Rebel's Guide To Getting Married
When you're an Aussie guy building a wedding business you evenutally have to start reading wedding magazines and blogs, and I was actually really disappointed. Like the father reading his teen daughter's magazine collection and seeing bodyshaming and the rest of it, I was reading wedding magazines and there wasn't a gram of substance in any of them.
So I realised that the only way to truly change the world is to create something and put it out there. So in 2012 I started blogging, writing, recording and being interviewed on TV and radio and I changed the wedding culture - a little bit.
Then we got busy, and had kids, and a pandemic visited and it all fell to the wayside. The Rebel's Guide To Getting Married is a new publication with the same heart: good weddings make good families which make good communities and good communities lead to good towns which make great nations and an awesome world, so if I'd like my girls to grow up in an awesome world I can start by making great marriages and I can't marry every single human getting married this year but maybe they could read my blog or listen to my podcast or read my book.